Controlled & Regulated Chemicals
Check if your chemicals are regulated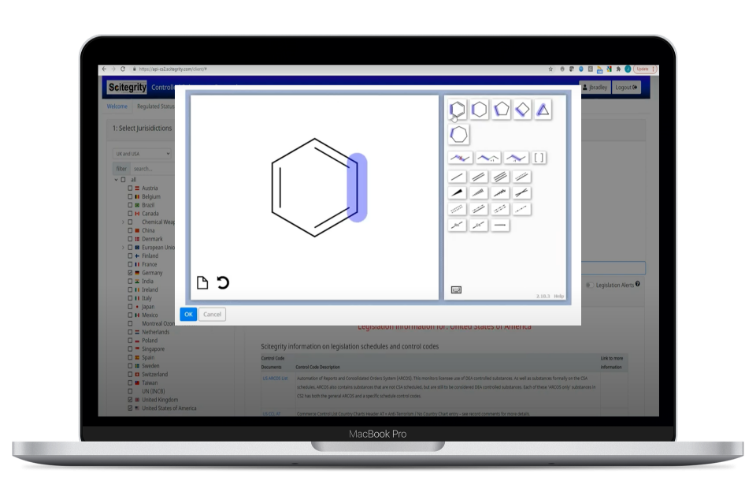 Tariff
Coding
Instant tariff codes & duty for chemicals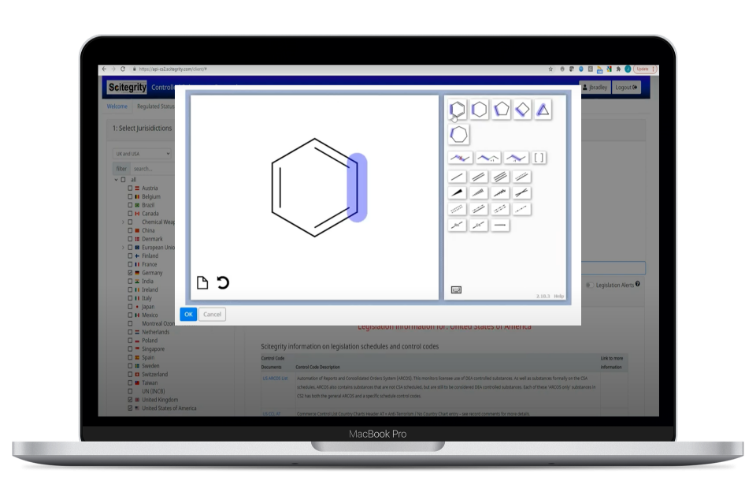 Drug Abuse
Liability
Pre-clinical in silico assessments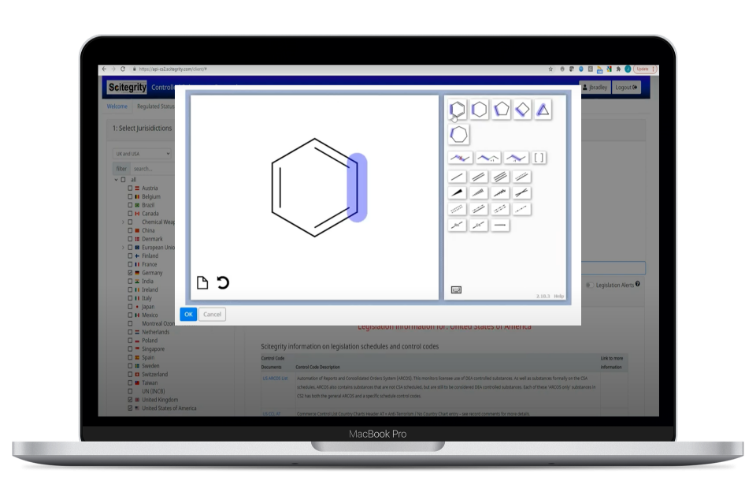 The Science of Compliance
Want to know if your chemical is controlled, regulated, has the potential for abuse or just need a tariff code?

Our regulatory and chemistry experts encode chemical regulations from around the world allowing you to simply answer these questions and more by drawing or looking up a chemical structure.

We make regulatory compliance a simple, robust, background process. Join with 5 of the worlds top 10 pharma, chemical suppliers, regulators, CROs, forensics labs and more who trust and rely on our solutions.
Where we make the difference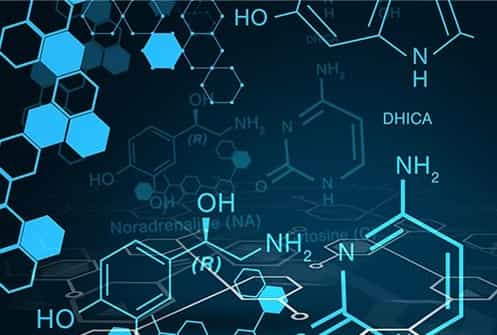 Regulated Chemicals
Check if your chemical is controlled or regulated. Search by name or structure. Upload millions of chemicals for checking.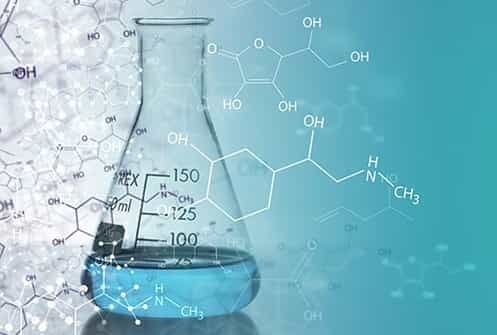 Tariff coding chemicals
Get the HS code and rate of duty for your chemical. Search by name or structure. Worldwide coverage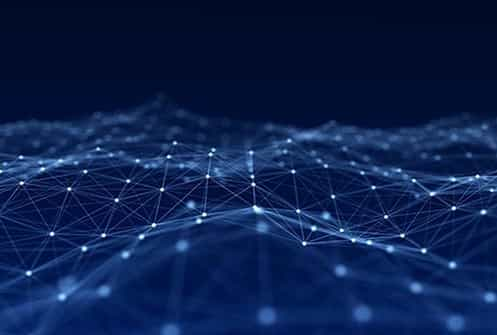 Drug Abuse assessments
Show your candidate is not chemically similar to any known drugs or chemical space with human abuse liability. Reports for FDA & EMA abuse potential submissions.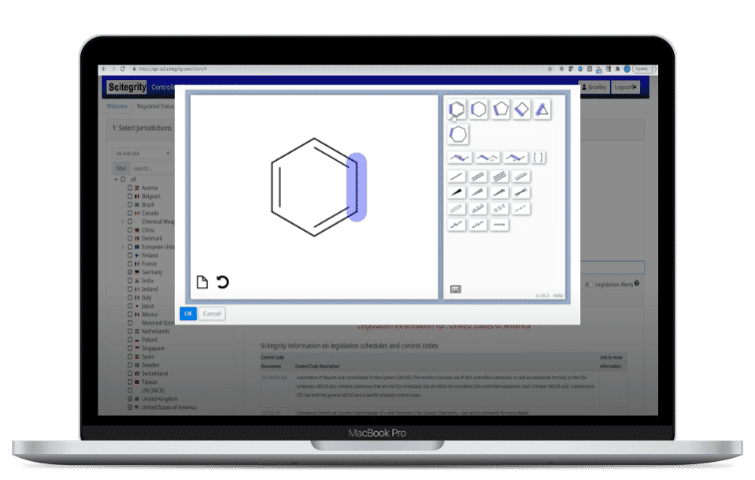 Save time, save money - ensure compliance
Instantly know what is controlled & regulated. The hardest job with chemical compliance is working out what's regulated and ensuring appropriate controls are used. Our tools and services make this an easy, automatic, background process.
Harness the power of
Scitegrity

today
Trusted by our Clients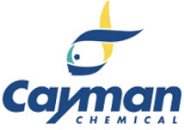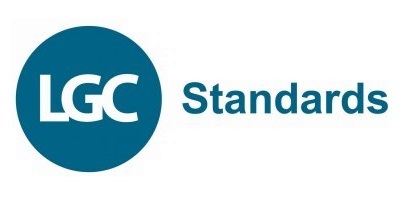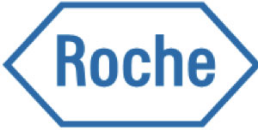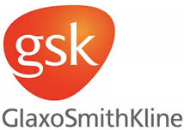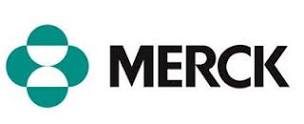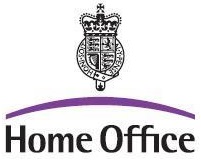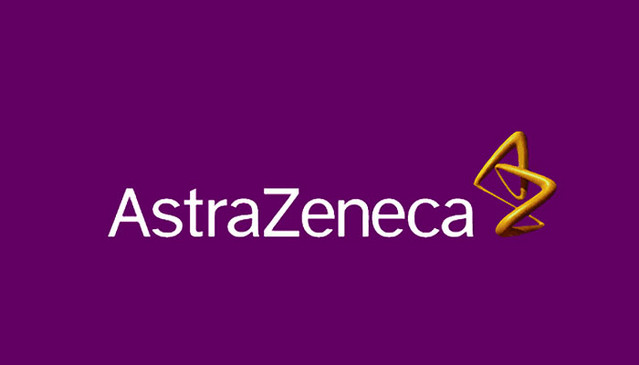 What our clients are saying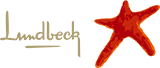 Director Research Informatics & Operations
LundBeck
"We implemented Controlled Substances Squared (CS2) in our workflow about 2 years ago. The software checks compounds upon registration from our chemists internally and externally. Each compound is then treated accordingly by our compound management staff. This software has had a great impact in helping us monitoring our controlled substances across multiple jurisdictions, which was for us a difficult process in the past."

Controlled Chemicals Lead
Big 10 Pharma Company
"We have utilised Scitegrity's Controlled Substances Squared (CS2) solution for several years now as our enterprise-wide mechanism for identifying controlled substances. Scitegrity's staff continually display outstanding customer focus in working with us for integrations with internal applications, answering questions about functionality, and anything else that comes up-all in a timely fashion. Their expertise in the regulations has also been invaluable, as they provide alerts to regulatory changes and are available to answer specific queries that arise internally from scientists or management. I have been very pleased with the decision to work with Scitegrity and would endorse them, and their products, to others."
Steven Miller, Chief Scientific Officer
Catalyst Pharmaceuticals
"As part of Catalyst efforts to develop a new CNS drug, Scitegrity performed a quantitative chemical similarity test between our drug an all schedule I through V controlled substances. In a matter of weeks, Scitegrity completed this work and prepared a report suitable for NDA submission and review by the FDA's controlled substances staff. In addition, the speed and high quality, it was conducted with minimal oversight and interaction with Scitegrity. It is nice to have a contractor that just gets things done right and leaves one less thing to worry about during the drug development process."

Deputy Head of Research Products, BioSynth
"The software is great (Compliance Hub, including Controlled Substances Squared & ExpediChem) and I have no idea how we managed before"

Head of Compound Management
Boehringer Ingelheim
"Boehringer Ingelheim use Scitegrity's Controlled Substances Squared system to provide controlled substance compliance at all stages of R&D operation. The weekly legislation updates that are automatically checked against the compound collections ensure permanent compliance with the latest laws, while its integration with synthesis and procurement systems ensure all new compounds are checked." - Head of Compound Management, Boehringer

Lundbeck A/S
Safety Pharmacology
"In relation to development and filing of a new CNS drug, we used the experience and expertise of Scitegrity to perform an analysis of the structural similarity of our compound to US schedule 1 to 5 compounds as part of Lundbeck's wider Drug Abuse Potential Assessment. Scitegrity provided expert input to the assessment, provided a high quality report and allowed us to progress development in a timely manner."

William Hapworth
President, Neuritek Therapeutics AG
"In support of Neuritek's development of a new CNS drug, Scitegrity performed a comprehensive chemical similarity assessment to compounds controlled under Schedules 1-5 of the United States Controlled Substances Act. The work was done quickly, precisely and with outstanding diligence. The interactions with the Scitegrity team were nothing but pleasant. The report was clear, provided the necessary data to answer the scientific questions and supported our efforts of de-risking and progressing with our drug development program"
Sign up to our Compliance Hub newsletter to get legislation updates and news