Partners
DevelRX
At Scitegrity we can perform a Drug Abuse Potential chemical similarity assessment for you to include within your own regulatory submission.

However as part of our partnership with Develrx, we are also able to offer a more comprehensive regulatory submission service.

DevelRx (Nottingham, UK) is an internationally recognised consultancy business founded in 2020 that provides expert support on CNS (central nervous system) drug discovery and development to all sectors of the worldwide pharmaceutical and biotech industry. Key services include drug abuse evaluations of all centrally-acting drugs (regardless of the primary site of action).

DevelRx facilitates regulatory submissions for drug-candidates by supporting preclinical drug development programs, preparing New Drug Applications (NDAs) / Market Authorisation Applications (MAAs) and abuse potential briefing documents (including 8-Factor analyses for the USA). As globally acknowledged experts in evaluating drug abuse risks, they provide a key service in de-risking early-stage projects in therapeutic indications where regulatory approval and controlled drug scheduling are major obstacles to commercial viability.

The company team comprises Professor David Heal, Dr Sharon Smith (Co-founders and Executive Directors), Mrs Jane Gosden (Senior Consultant and Finance Officer) and Dr Helen Jackson (Business Development Officer). They each have more than 25 years of experience in research and development of CNS drugs used in psychiatry (e.g. addiction / dependence, ADHD (attention deficit hyperactivity disorder), binge-eating disorder, neurology and metabolic disorders that has been gained from successful careers in academic research, the pharma and biotech industry and as founder / senior members of a UK CRO. Their key areas of expertise include all the strategic, regulatory and technical aspects of the drug discovery process, and an innovative contribution to advancing research in this field. They are experienced at interacting with regulatory authorities including the Medicines and Healthcare Regulatory Agency (MHRA; UK), the European Medicines Agency (EMA) and the Food and Drug Administration (FDA; USA). The team at DevelRx has supported the successful development and registration of 12 new drugs for the treatment of opiate withdrawal, ADHD, binge-eating disorder, schizophrenia, Parkinson's disease, epilepsy, anaesthesia, opiate-induced constipation, obesity and Type 2 diabetes.

The partnership combines Scitegrity's sophisticated and quantitative chemical similarity assessments to drugs with known abuse potential with Develrx expertise in drug development in CNS. For more information on this please contact either Develrx or Scitegrity.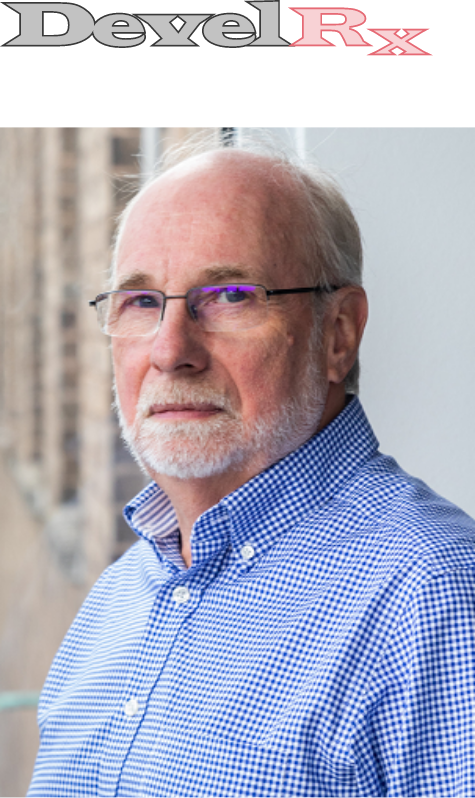 Pistoia Alliance
We are proud to work with the Pistoia Alliance a global, not-for-profit alliance of life science companies, vendors, publishers, and academic groups that work together to lower barriers to innovation in R&D through pre-competitive collaboration.

Dassault Systemes
Under their BioVia brand, Dassault Systemes produce the industry leading tools Pipeline Pilot and Chemistry Direct which Scitegrity use to help power our solutions.

What our clients are saying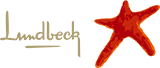 Director Research Informatics & Operations
LundBeck
"We implemented Controlled Substances Squared (CS2) in our workflow about 2 years ago. The software checks compounds upon registration from our chemists internally and externally. Each compound is then treated accordingly by our compound management staff. This software has had a great impact in helping us monitoring our controlled substances across multiple jurisdictions, which was for us a difficult process in the past."

Controlled Chemicals Lead
Big 10 Pharma Company
"We have utilised Scitegrity's Controlled Substances Squared (CS2) solution for several years now as our enterprise-wide mechanism for identifying controlled substances. Scitegrity's staff continually display outstanding customer focus in working with us for integrations with internal applications, answering questions about functionality, and anything else that comes up-all in a timely fashion. Their expertise in the regulations has also been invaluable, as they provide alerts to regulatory changes and are available to answer specific queries that arise internally from scientists or management. I have been very pleased with the decision to work with Scitegrity and would endorse them, and their products, to others."
Steven Miller, Chief Scientific Officer
Catalyst Pharmaceuticals
"As part of Catalyst efforts to develop a new CNS drug, Scitegrity performed a quantitative chemical similarity test between our drug an all schedule I through V controlled substances. In a matter of weeks, Scitegrity completed this work and prepared a report suitable for NDA submission and review by the FDA's controlled substances staff. In addition, the speed and high quality, it was conducted with minimal oversight and interaction with Scitegrity. It is nice to have a contractor that just gets things done right and leaves one less thing to worry about during the drug development process."

Deputy Head of Research Products, BioSynth
"The software is great (Compliance Hub, including Controlled Substances Squared & ExpediChem) and I have no idea how we managed before"

Head of Compound Management
Boehringer Ingelheim
"Boehringer Ingelheim use Scitegrity's Controlled Substances Squared system to provide controlled substance compliance at all stages of R&D operation. The weekly legislation updates that are automatically checked against the compound collections ensure permanent compliance with the latest laws, while its integration with synthesis and procurement systems ensure all new compounds are checked." - Head of Compound Management, Boehringer

Lundbeck A/S
Safety Pharmacology
"In relation to development and filing of a new CNS drug, we used the experience and expertise of Scitegrity to perform an analysis of the structural similarity of our compound to US schedule 1 to 5 compounds as part of Lundbeck's wider Drug Abuse Potential Assessment. Scitegrity provided expert input to the assessment, provided a high quality report and allowed us to progress development in a timely manner."

William Hapworth
President, Neuritek Therapeutics AG
"In support of Neuritek's development of a new CNS drug, Scitegrity performed a comprehensive chemical similarity assessment to compounds controlled under Schedules 1-5 of the United States Controlled Substances Act. The work was done quickly, precisely and with outstanding diligence. The interactions with the Scitegrity team were nothing but pleasant. The report was clear, provided the necessary data to answer the scientific questions and supported our efforts of de-risking and progressing with our drug development program"